Flour Power
Redesigning a social enterprise bakery's website and e-commerce store
Understanding Flour Power
Flour Power is a Singaporean social enterprise bakery that has been serving up delectable and wholesome baked goods since 2016. Providing equal opportunities to people with special needs and other conditions, the humble bakery pays special attention to its resident bakers' training and seeks to continuously improve the quality of its baked goods.
At its current business development stage, Flour Power is looking to focus its core brand identity on the quality of its products and services, and wishes to downplay its status as a social enterprise that may require charitable support or donations.
Project Objectives
In order to present itself as a business that takes pride in its products and services, Flour Power needs a design overhaul to its website and e-commerce payment platform.
Roles & Responsibilities
I was a part of a team of 4 UX design students and led UX research for this project. I also contributed to the entire UX/UI design process, which include iteration, prototyping and user testings.
Duration
2-week design sprint
Toolbox
Figma, Miro, Adobe Photoshop
Role

UX Researcher
Team

Felicia Tay — Product Manager
Qiao En, Hong — Project Manager
Shanice Woo — UI Designer
Stage 1. Empathizing with Flour Power's Business & Customers Needs
Design Methodology: In this 2-week project, we adopted British Design Council's Double Diamond and Interaction Design Foundation's E.D.I.P.T design thinking frameworks.

Business Analysis
Website Audit
Flour Power's website and Hitpay payment platform are outdated in look and feel, and fail to convey a sense of good taste and quality.
The product images lack focus and fail to make the cookies and baked goods look delicious.
There is a lack of cohesion in the design elements used across the different pages: eg. there are 5 different fonts used in its About Us page.
There is insufficient information about Flour Power as a brand and social enterprise, and its products and services.
The website include pages that provide little to no relevant content for its customers— Blog, Gallery & Reviews.
Competitive & Comparative Analysis
To better understand Flour Power's direct and indirect competitors, we looked at 4 baked goods retailers and 3 social enterprises:
Folk & Stories, Lookie Cookie, Spatula & Whisk & Whiskdom
Bettr Coffee, Forward Coffee & MINDS
In all of the 4 baked goods retailers, we found beautiful imagery, cohesive visual design and compelling copywriting that elevate the various brands and their product offerings.
The common theme we observed among the 3 social enterprises is a sense of professionalism and credibility, which is communicated through writing, visuals, and a clear presentation of the enterprises' missions, values and social impact on their respective beneficiaries.
Site Visit (Contextual Research)
During our visit to Flour Power, we interviewed three stakeholders — Mr. Yeo Hiok Keat (CEO), Joey Yeo (manager) and Alvin (resident baker). From our conversations with them, we learned more about Flour Power's operations and processes, and the goals of each individual for the social enterprise.
We saw the resident bakers worked in the kitchen and observed some of the adjustments that Flour Power made that ensured the kitchen environment was conducive for its employees with existing conditions. We were also treated to cookie samples, and introduced to the various packaging methods that they currently offer.
As a team, we left Flour Power with a better appreciation of what the social enterprise offers to its customers and how they continuously seek to improve on their products and services.
"I want Flour Power to be known for having good cookies."
- Mr. Yeo Hiok Keat, CEO
"People with disabilities can bring the needed skills and contribute meaningfully, when the company focuses on their abilities."
- Alvin, resident baker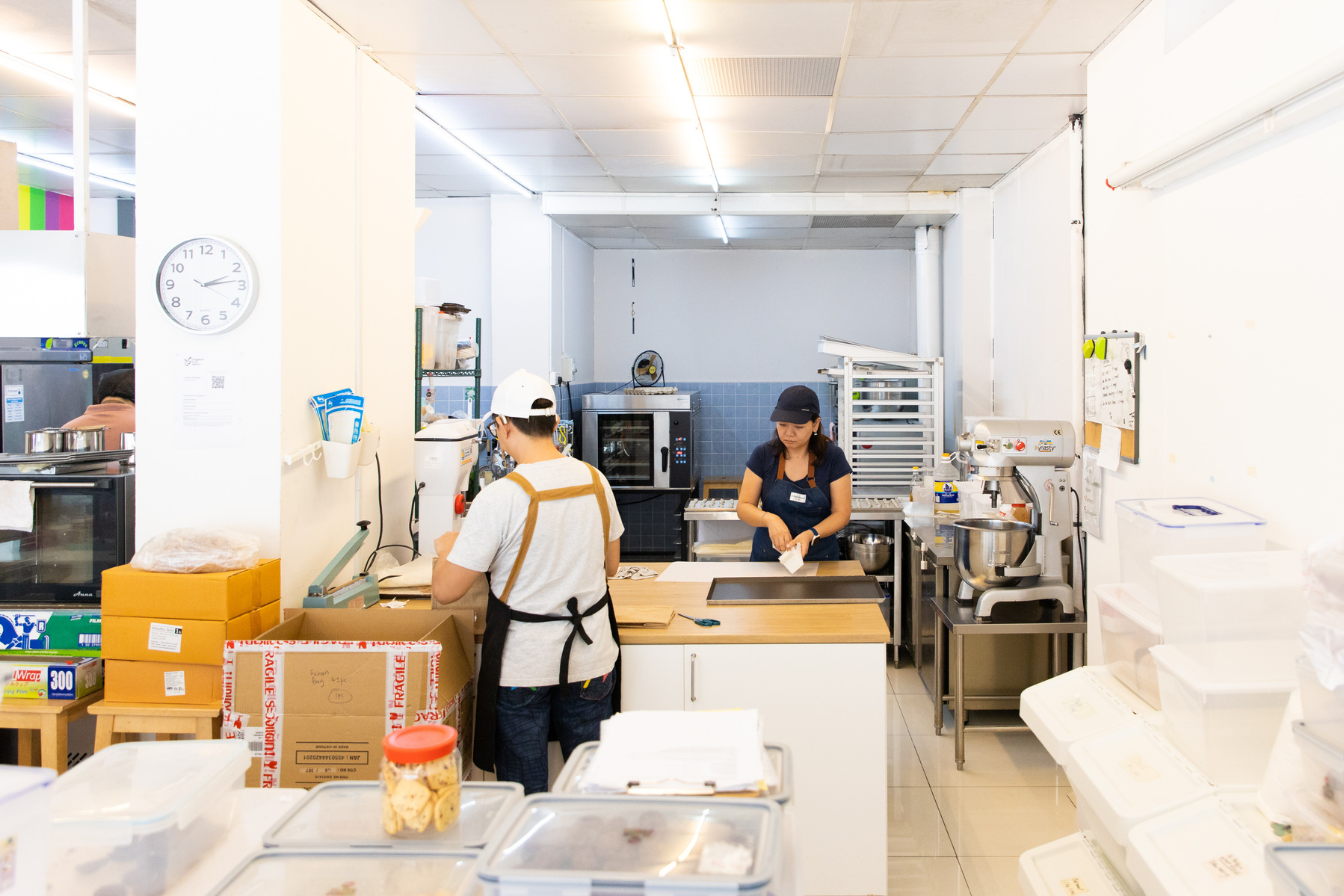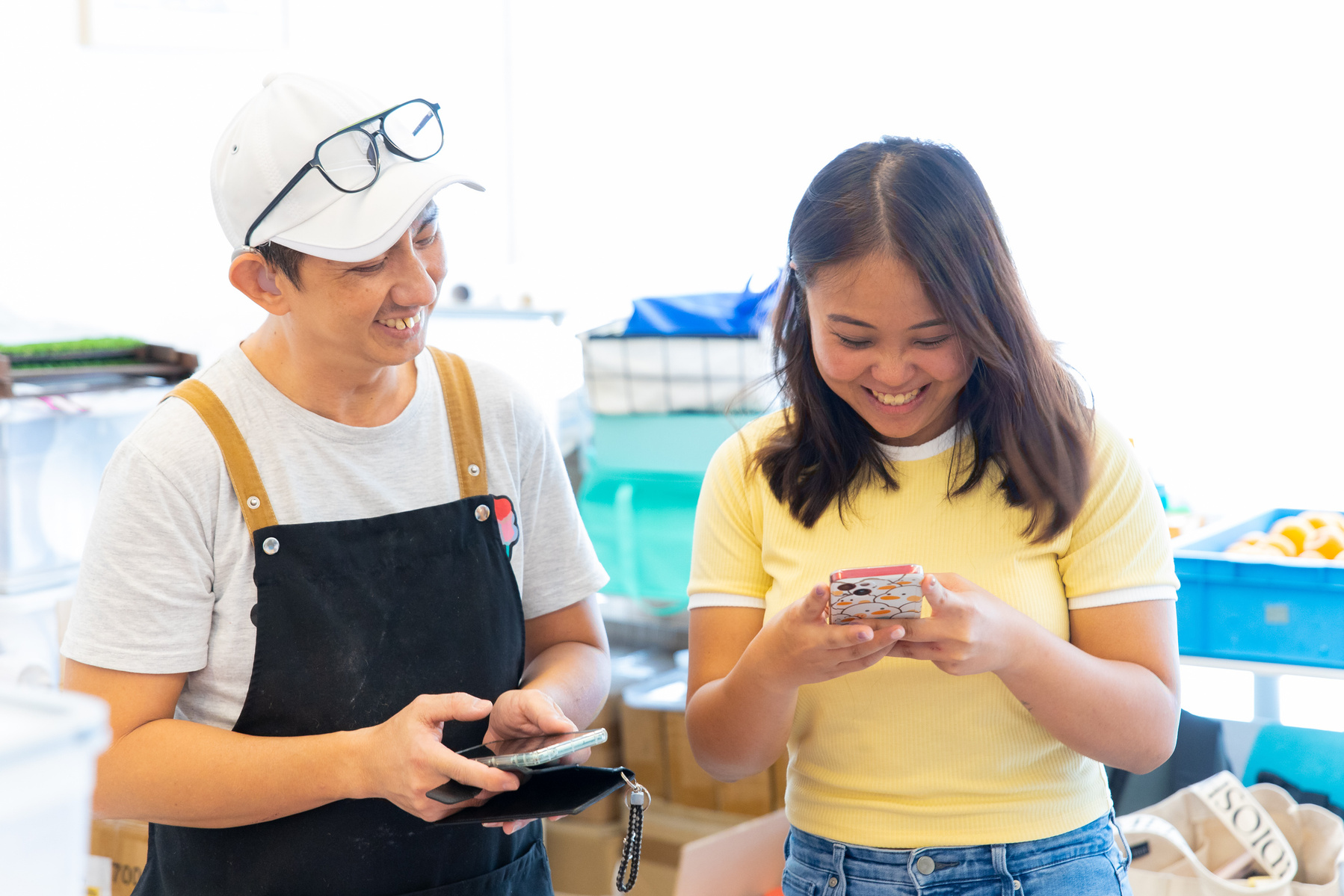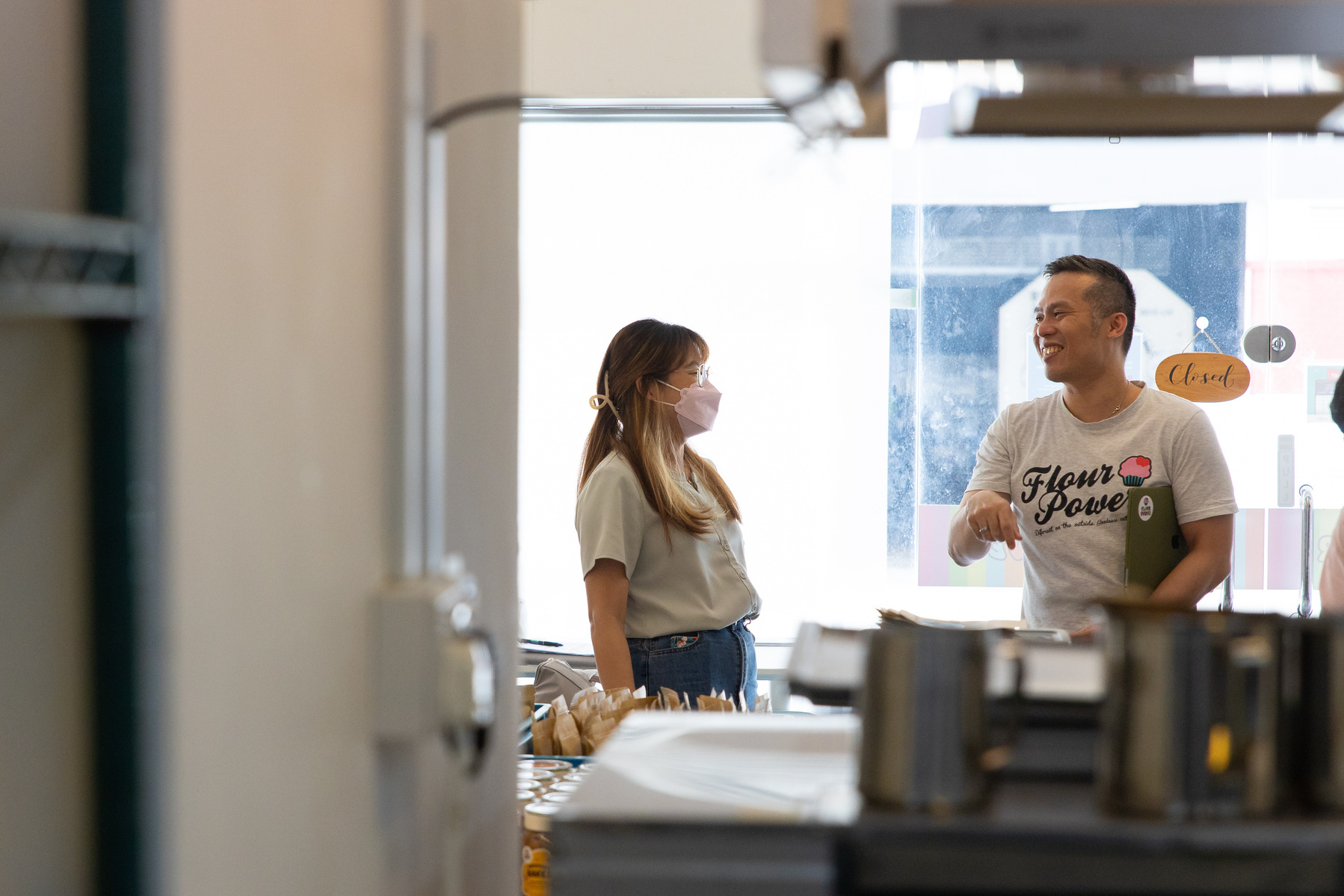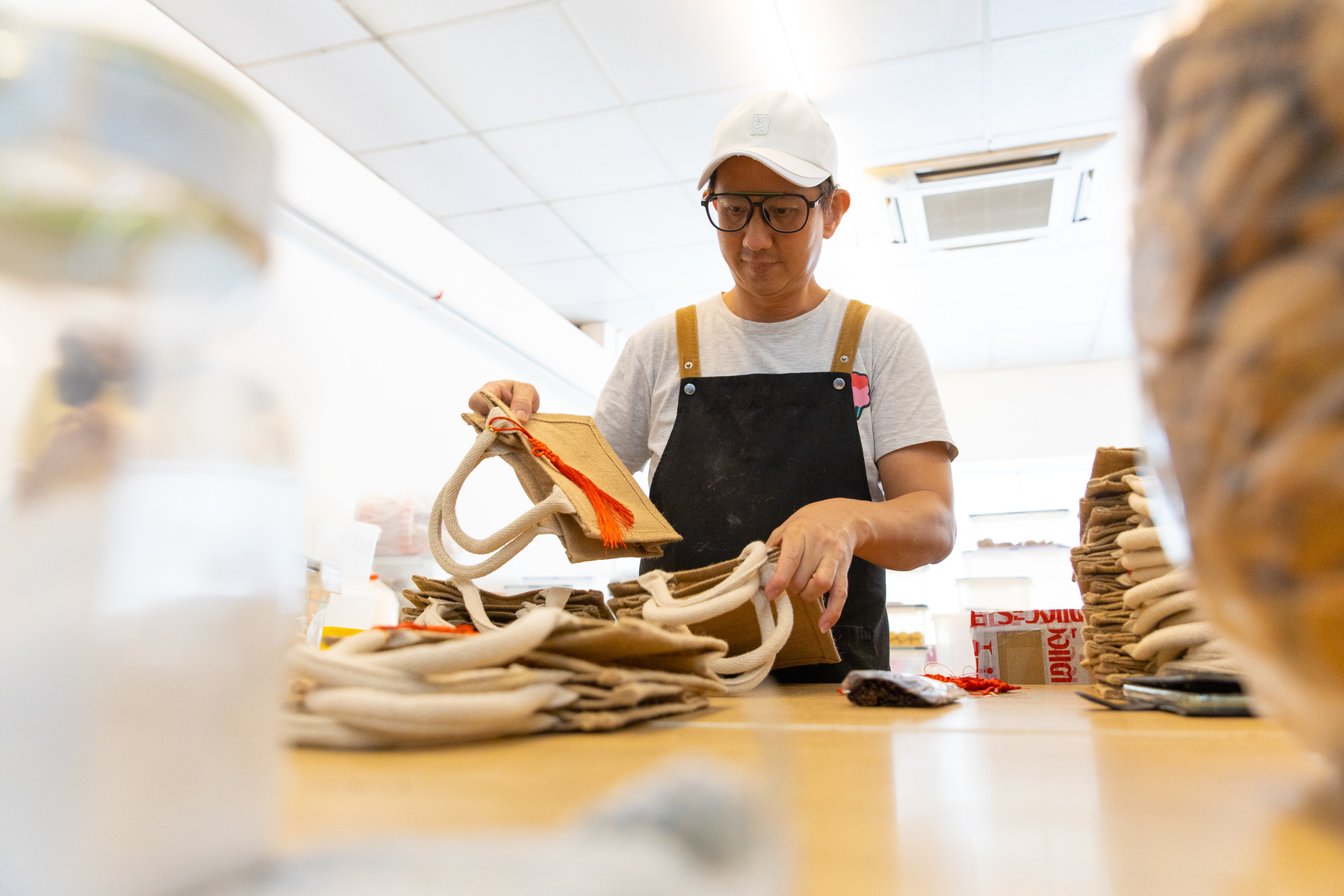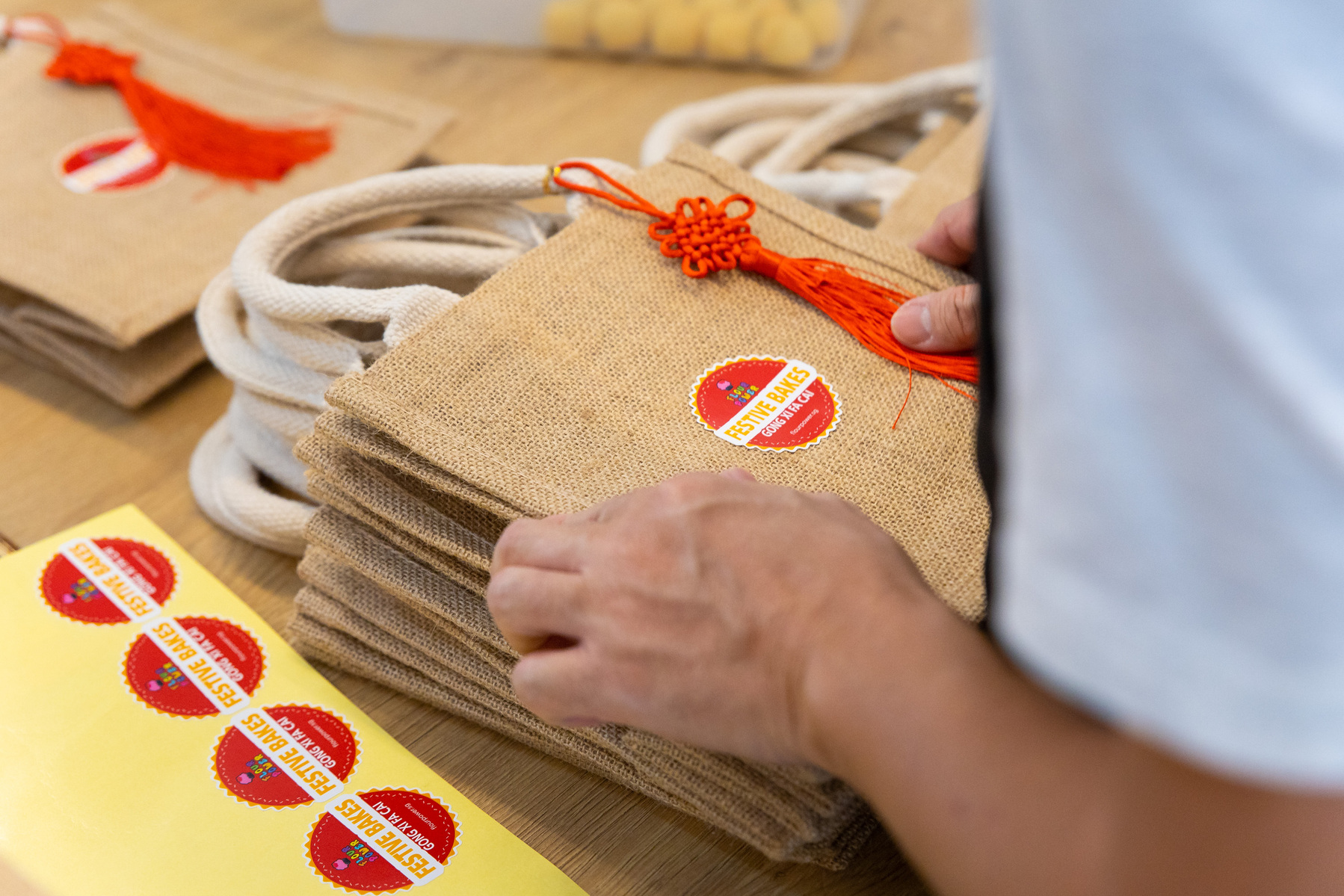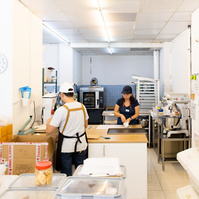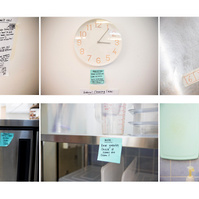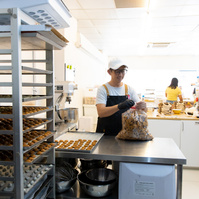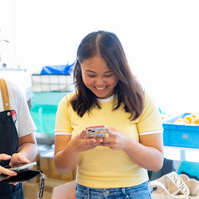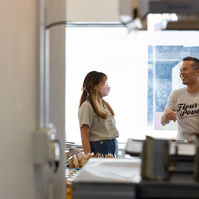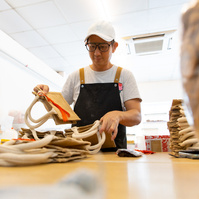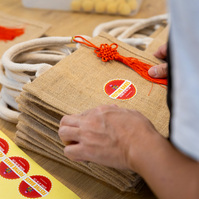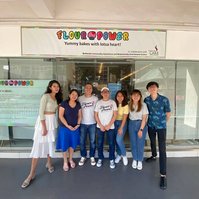 Stage 2. Defining Users & Problems
Having completed our initial primary and secondary research on Flour Power, we identified two key groups of users / customers that we wanted to speak with. These two groups consist of:
Customers who regularly make small baked goods purchases
Customers who have made bulk order purchases for corporate gifting or wedding favours
Over the next 4 days, we conducted 14 remote user interviews. There were 8 interviewees from the first group and 6 from the second, and from these interviews, we distilled the information into these insights:
"I want to feel assured that the cookies will taste nice"
"Visuals help to convince me that the cookies are of good quality"
"I will support social enterprises if they have good products and services
Problem Statements
With clearer insights and user personas, we came up with problem statements for each user persona:

1. Cody needs to find a better way to know what the cookies from an online store taste like, so that he can buy cookies that he knows he will enjoy eating, as he is unable to gauge the cookies' taste by looking at the website.
2. Belle needs a more efficient way to assess if her chosen cookie company can meet her order requirements, so that she can quickly place an order for her company event. She needs to ensure that the order fulfils her company's corporate gifting guidelines within her required deadline.
Stage 3. Iterating Solutions
How might we make the shopping experience more assuring for Cody?

In order to attract customers like Cody and get them to consider buying from Flour Power, we have decided to improve on the existing Product Catalogue page and individual Product page. More information (such as ingredients, shelf live, allergens) will also be included in the Product page, to help customers better understand the products.
How might we convince Belle that Flour Power is capable of fulfilling bulk orders within a short timeframe?

At its current state, there is no information on Flour Power's website that caters to bulk orders. We decided that a viable solution would be to create an All-in-One Corporate page that will allow customers like Belle to quickly assess necessary information about Flour Power's experiences, capabilities and customisation options.
Stage 4. Wireframing & Prototyping
Low-fidelity wireframes (top) and high-fidelity wireframes (bottom)

Stage 5. Testing & Reiterating
In total, we conducted 3 rounds of usability testing with 18 individuals, and these interviews were divided into the following categories:
1. For the existing Flour Power website — 5 individuals
2. For our first iteration of our redesigned website — 8 individuals
3. For the second iteration of our redesigned website — 5 individuals
Key Findings from Usability Tests
1. Product information is either unavailable or unclear and customers could not find out characteristics of products.
Improvements
We added unique descriptions related to the product and also ingredient list, allergens, storage advice and shelf life of the product into the Product page.
2. Selection of packaging options were confusing to customers, as there is a lack of categorisation and specific information.
We simplified the selection process and turned it into a two-step process — customers first select the total amount (measured in weight) of cookies that he or she wants, and then select the packaging options (in a resealable pouch or BPA-free bottle),
3. There is a lack of information on bulk orders, Flour Power's experiences and clients, and its brand story.
We created a page specifically catered to people who require bulk purchasing for corporate gifting or wedding favours. This page contains succinct information about Flour Power's brand story and experiences, and also customisation options that Flour Power offers. There is also a contact form at the end of the page to facilitate a faster enquiry process.
4. Reducing amount of unnecessary text that overwhelms users in About Us page.
From our usability tests, we observed that corporate / bulk buyers like to find out more about retailers before they consider buying products or hiring services. We rewrote the copy for the About Us page, and kept the copy concise yet informative. We have also moved the featured news articles to the page, and included a list of brands that Flour Power has worked with in the past.
Website Prototype for Phase 1