Before deep-diving into the world of Figma components, double diamonds and virtual sticky notes, I was a photographer.

I photographed for museums and banks, people in offices and on the ground, but mostly, I connected with people, learned about their lives and captured their experiences as visual stories.
Here are some examples of my past work :)
Reimagining an old neighbourhood
(Community Art / IG microsite)
I was selected as one of four community artists to create public art installations for the Participate in Design — Arts@MacPherson programme in 2021. During the 3-month programme, I designed and conducted art-making workshops for 9 to 11 year-old children, and exhibited co-created artworks around the neighbourhood.
These final artworks are inspired by large-format view cameras, and cinema-on-wheels that are familiar to the older generations of Singaporeans.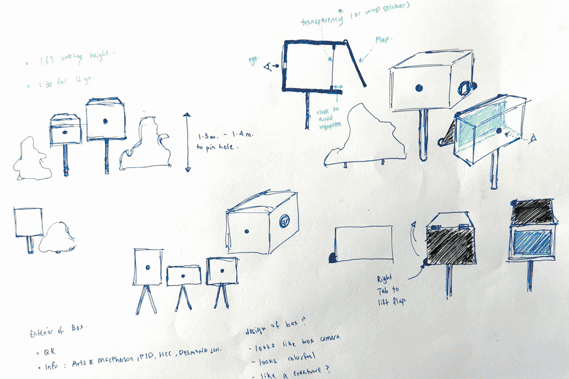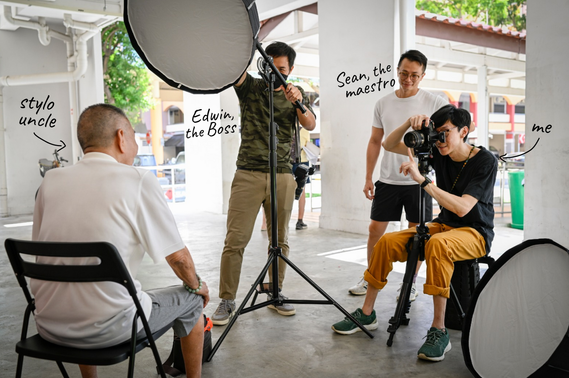 Portraitures for the elderly
Questioning our essential-ness as photographers during the Covid-19 circuit breaker, my colleagues and I started a photo initiative to photograph portraits for the elderly.
We brought our portraiture set-up to void decks (pop-up shop style), photographed anyone who wanted a picture, and returned a few weeks later to deliver framed prints to these people. So far, we have photographed and donated prints to more than 200 people :)
Telling stories through visuals
I love the act of discovery and exploration that comes with taking pictures. Over the years, and with a healthy dose of luck and elbow grease, I have had the opportunities to photograph some amazing people and in some extraordinary places.
You can find some of my favourite photographs here.